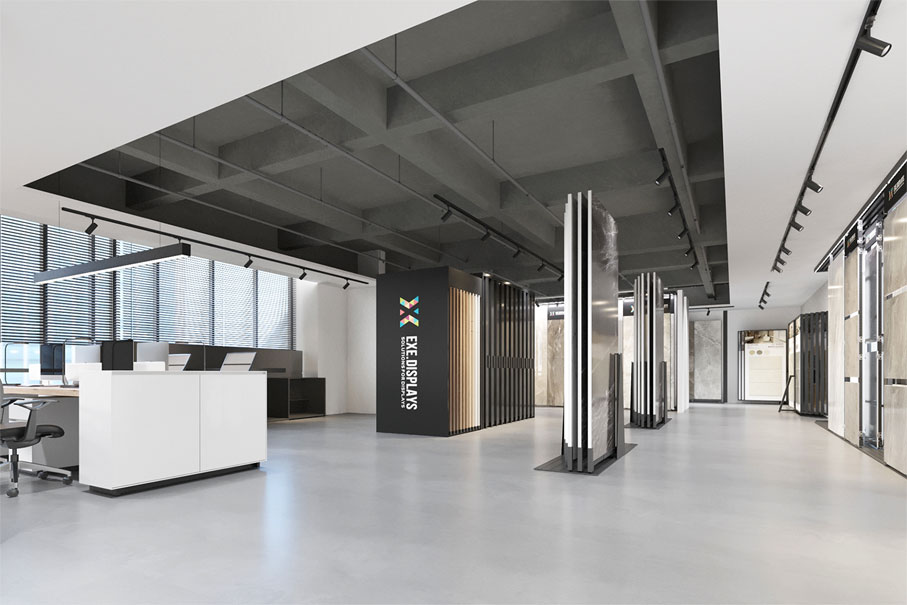 Brand Story
X represents EXEDISPLAY's continuous exploration of the future commercial space display combination.
The brand image composed of colorful triangles symbolizes an integrated display method, the essence of which is to display more products in the smallest space
EXE. DISPLAYS was created in 2016 by an international team from China and Spain, who have more than 20 years of experience in displaying building materials.
It started focusing on serving the tiles market by selling tile display stands. After years of experience, it has become an indispensable display solution provider for multi-purpose building materials.
For example, display wooden floors, doors, covering materials, furniture materials, etc.
It's capable to sever clients dealing with single building materials, and also for those dealing with multiple categories like building materials supermarkets.
It's devoted to saving showroom space and cost for all building material distributors and continues to use environmentally friendly materials and production processes.